Why a 3D Printer can safe you money
Almost a year ago, I was sitting in a friend's café with my best friend and we came up with the idea of ​​developing an automatic feeder for our cats.
Being tech savvy and able to do some soldering, all I needed for this project was a case, a few small parts (latches, etc.) and of course a decent design.
Long story short: We never got around to building this machine. But I bought a 3D printer and since then I've printed a lot of small and large things.
I have many of these items scattered around my apartment (towel hooks, cable clips, battery boxes, etc.). I was even able to print toys for my son with it.
Print Toy Parts
My son loves his wooden train set. He is also very fond of Lego Duplo.
Of course he would like to connect both systems with each other and unfortunately there are no possibilities on the part of the manufacturers to accomplish this.
But fortunately I don't seem to be the only father with children who have this problem.
So I found what I was looking for on Thingiverse and was able to print parts for a bridge for my son.
But spare parts for toys can also be produced in this way.
So why throw it away and buy a new one when you can easily fix it?
3D Printer in Household Use
As already mentioned, I have printed parts in my apartment that help me a lot in everyday life with a wide variety of things.
Be it the hook for the radiator in the bathroom to hang up my towels or small clips to fix the cable clutter under my desk.
All of this is possible with a little creativity, time and of course a 3D printer.
Smarthome With a 3D Printer
As you know, I converted my apartment into a smart home.
And of course a robot vacuum cleaner should not be missing.
Unfortunately I have one problem...
I have set up two automations that send my vacuum cleaner off at 10:30 am and 5:30 pm on weekdays.
At the weekend, the vacuum cleaner only runs once a day.
In the living room it likes to hang on my coffee table. And unfortunately several times a day..
Here is a photo of the problem: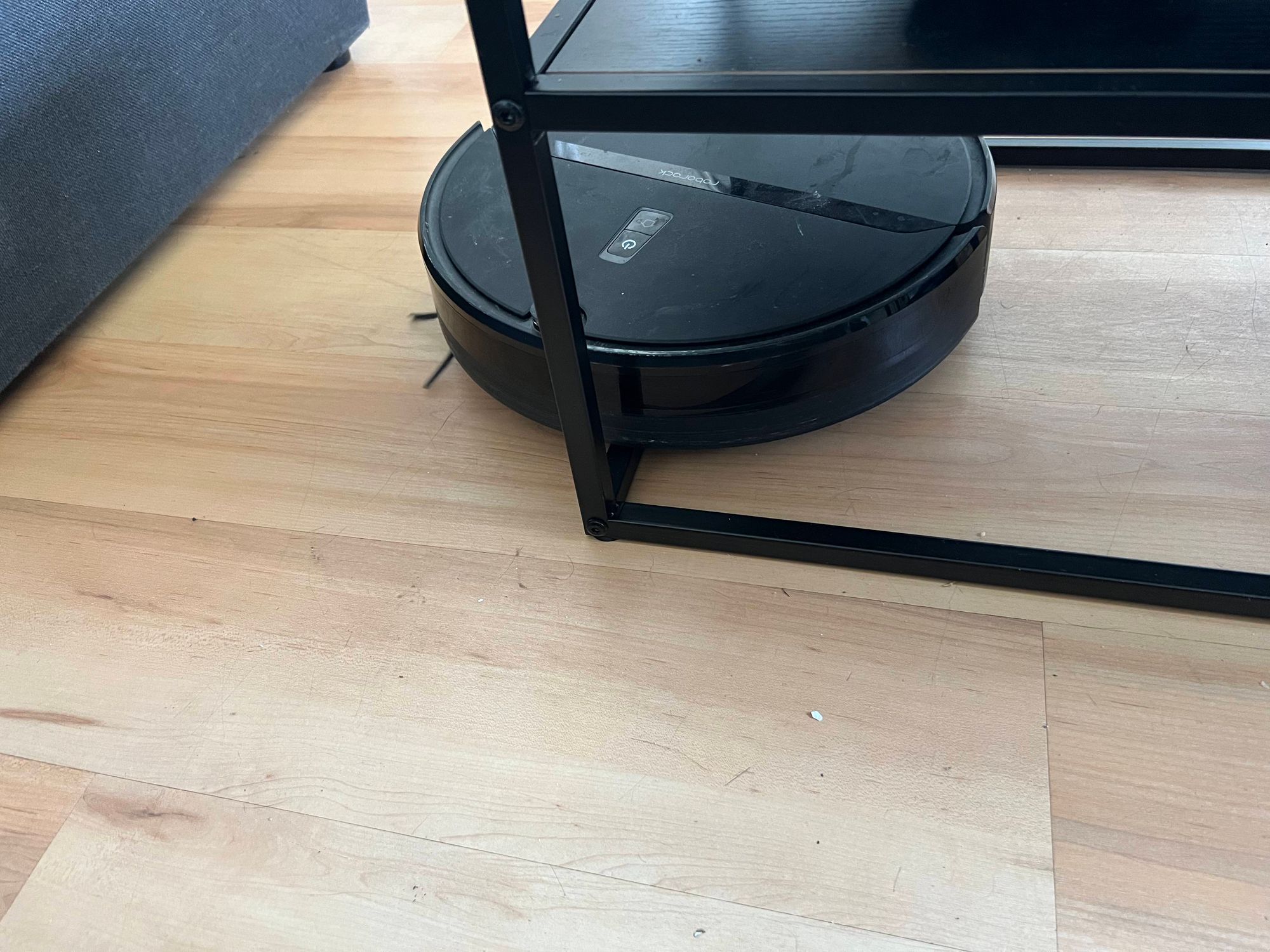 So a solution had to be found and since I have a 3D printer and have dealt a little with Shapr3D (CAD program for all MacOS & iPadOS), I was able to sketch this problem within a few minutes and push it to my 3D printer.
Here is the solution to my problem: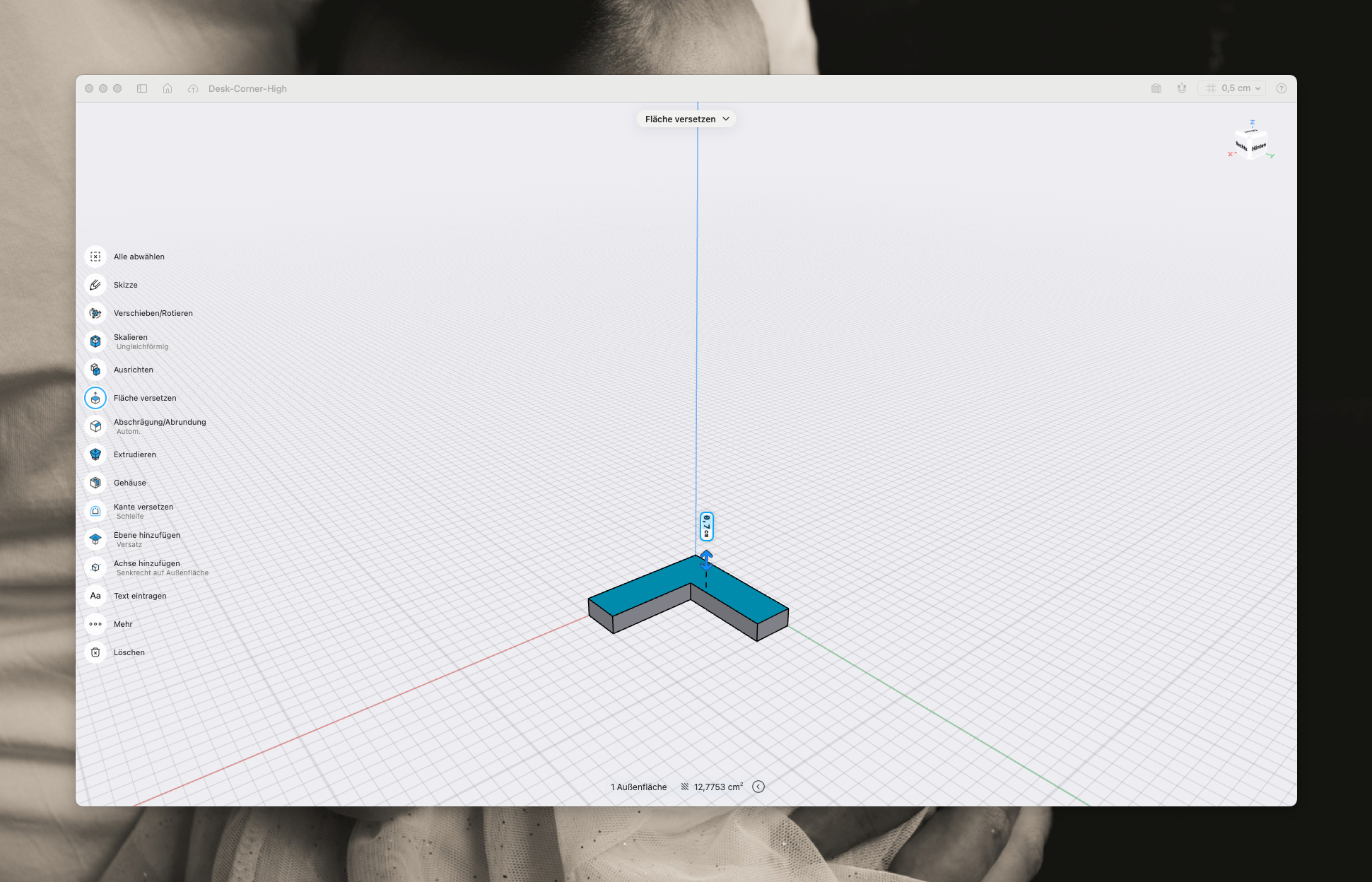 After the print was finished, I could attach the small parts to the table and start the first test.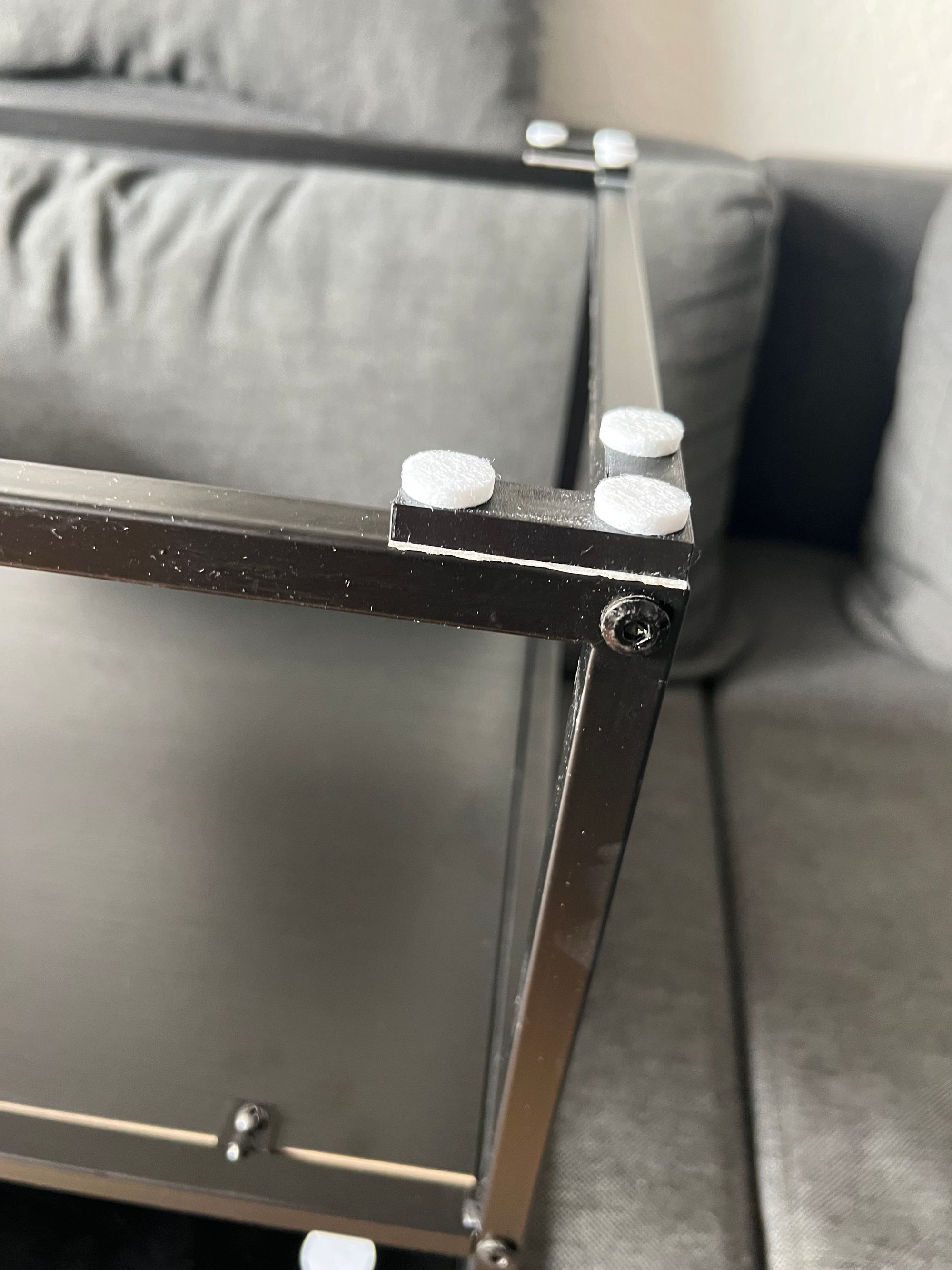 TL;DR
A 3D printer can also be used to implement some practical things in everyday life, for example to fix certain problems, repair things or just have fun.
Of course, buying a printer is always an investment, but at the end of the day it is definitely worth it when you consider how much money you can save by not always throwing everything away and then buying something new, but rather old and broken things so it can be easily repaired.
For my part I have two printers.
Both are actually in use at least once or twice a week and so far have caused little or no problems.
Of course, I had no idea about 3D printing at first, but through YouTube and various blogs I was able to acquire a lot of knowledge very quickly.